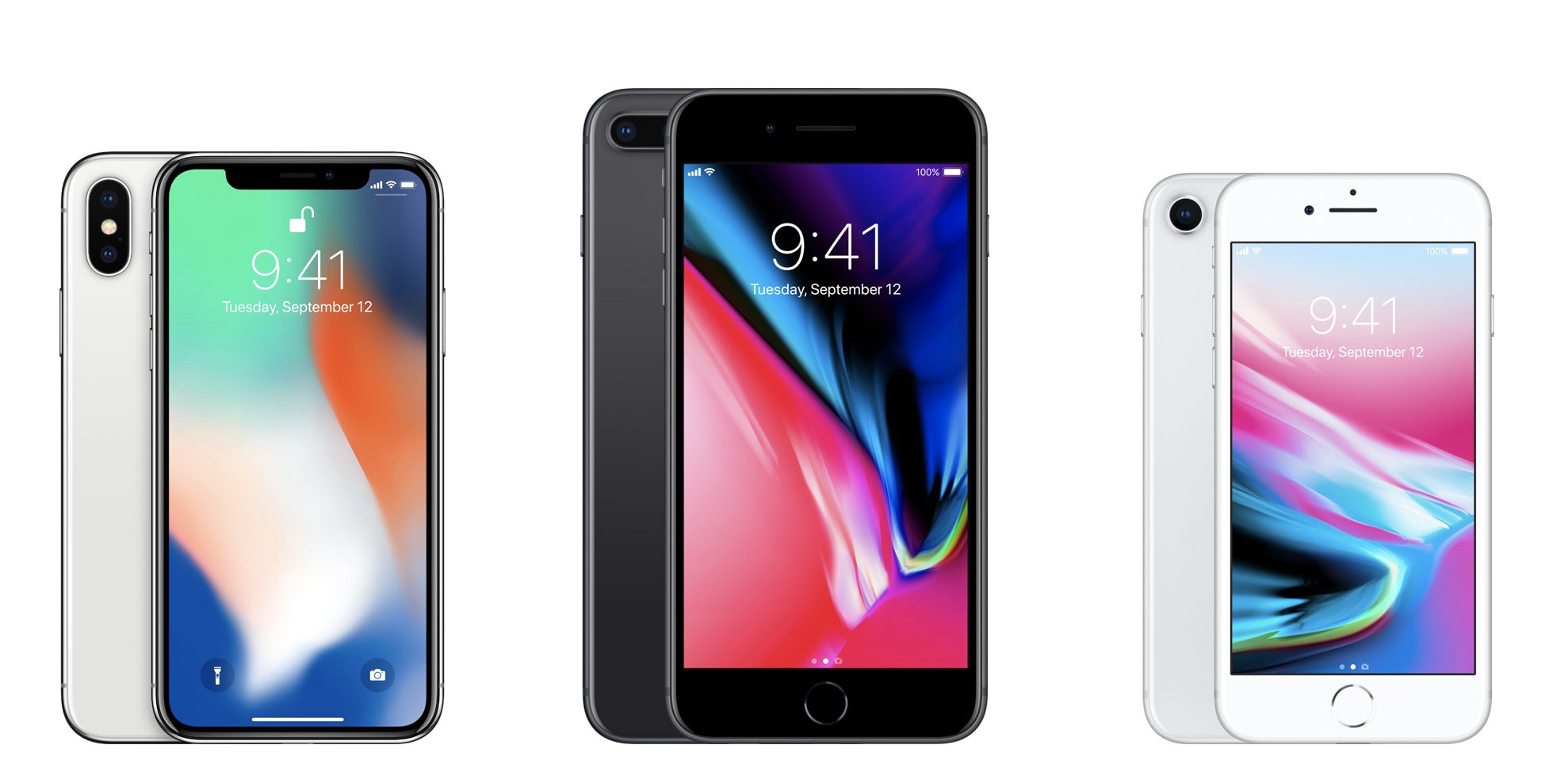 Yesterday Apple announced their latest product upgrades for iPhone: 8/8Plus and iPhone X (pronounced 'ten', not 'x'), Watch (series 3/with LTE) and tv 4K(5th gen). You can watch the full keynote here. In a nutshell, faster processors, face recognition to replace TouchID, and wireless charging for the iPhone. Cell phone function built into the Watch and 4K and HDR for the tv 4K. Notable is where this announcement took place - Apple's shiny new Steve Jobs Theater on the new Apple campus. This inaugural keynote included a lovely tribute to Steve Jobs on the 10th anniversary of the iPhones debut.
iPhone 8/8Plus and iPhone X
The question I get asked often: should I upgrade my iPhone? If you always have to have the latest 'thing' then of course, but really the answer depends on your individual needs and preferences. In general, if your phone is 2 years old or more, I would say yes.
The biggest reason: speed. The processor in these new devices handle tasks much faster and uses battery power more efficiently. Those two facts alone are enough to make this upgrade a noticeable improvement.
If you want more details Apple has outlined the differences between the various models of iPhones on this page: https://www.apple.com/iphone/compare/
Here are my highlights for all models (X, 8, 8Plus):
A11 Bionic chip
Wireless Charging
Optical image stabilization
True-tone flash
Portrait mode/Portrait Lighting (X, 8Plus)
Here's why I'm getting the iPhone X. This phone is the special one. The One More Thing. The screen size is bigger than the screen on the iPhone 8Plus (and my current 7Plus) while the overall dimensions of the phone are smaller! It's like magic. Apple has designed this phone with an edge-to-edge OLED display with HDR that doesn't require backlighting - allowing the phone to be smaller. This will fit more easily in my hands without giving up the larger display that I have come to love. The iPhone X will be unique in that it will use FaceID (facial recognition) to unlock the phone. No more home button. Much more secure than even TouchID. I'm sure it will take a bit of getting used to. I'm also looking forward to the Animoji feature that uses the facial recognition hardware to create moving emojis based on my facial expressions. Cute! Of course, those features come at a premium price (and slight delay).
If you aren't excited about the iPhone X newness, the iPhone 8 and 8Plus are excellent choices.
Watch
has been updated to Series 3, with a built in cellular option. The latter will include the ability to take and make phone calls, texts messages, stream music, use Siri, get app alerts, etc. on a cellular network (same phone number/carrier as your existing iPhone). It means you can go for run/walk and leave your iPhone at home. In addition the Series 3 Watch now includes an altimeter, can connect directly to some gym equipment, and has a brighter screen.
tv 4K
This 5th generation of the AppleTV will now let you watch in 4K and HDR as well as streaming live sports and news. Interesting for some but the amount of 4K content available is still limited. If you currently have the 4th generation tv there's no rush to upgrade.
Hardware is one thing but software, the operating system, is what drives these devices. Stay tuned for my next post on macOS High Sierra, iOS 11 and watchOS 4 - all being released in the next weeks.